On Thursday 31 May Year 1 had the pleasure of meeting Jacqui from Travelbugs who brought along a plethora of minibeasts from her collection to show us. We were so excited to hold stick insects, stag beetles and millipedes. Take a look at some of our snapshots from the hands-on session.
Click here to visit the Travelbugs website.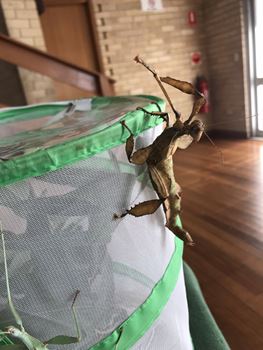 To see more photos click here.